---
welcome to one awadh center
Lucknow has always been the city of the Nawabs.
Traditional, elegant and deeply rooted in its rich history. But there is another side to the city as well; the side which is modern, buzzing and lastly developing into a socio-economic hub. As the city is progressing. so are the people. This charge has brought with itself the need of a place that offers the best in lifestyle arid entertainment. A place that's not just another shopping address, but a celebrated social hotspot as well.
One Awadh Center represents this new Lucknow, the 400.000 sq. ft development is nothing short of a landmark for its style and splendor. An eight-screen megaplex - the city's first, by Cinepolis will impress everyone with a truly international cinematic experience. Top fashion labels and retail brands make the place a shopper's paradise. And some of the finest multi-cuisine restaurants and cafes will delight craving taste buds.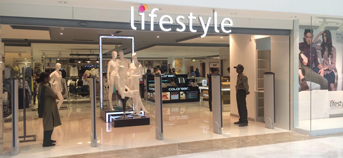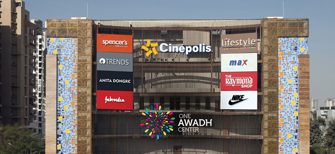 ---
AMENITIES AT ONE AWADH CENTER
One Awadh Center is contemporary in design and stylish in built. It has automated Building Management systems to make the whole structure energy efficient and environment friendly. Features like central air-conditioning, power backup and multi-level parking complete it as a truly modem commercial complex,

One Awadh Center enjoys an immense location advantage. It is situated in the posh Gomti Nagar area of the city which, in the past few years has emerged as the new central business and shopping district.
One Awadh Center will be a first-choice address because of a number of reasons. It's surrounded by many high-profile government building. Private Sector offices like Airtel & Vodafone and reputed institutions.
The mall is in the midst of several well-known housing societies, including Eldeco Parsvnath, Omax and Rohtas Plumeria And with no comparable competitor in vicinity, it will enjoy footfalls from approximately 2000 apartments that are being constructed within its 500 meter radius.